What is Nutritional Therapy?
Nutritional Therapy looks at the underlying causes and triggers of illness using functional medicine and naturopathic approaches.
After the huge genome project where scientists mapped our genes, they discovered that although our genes make us prone to certain disease manifestations the genes themselves are not the full story. They discovered that epigenetics - our environment - our diet, lifestyle, thought processes, stress, toxins, relationships all have a bigger impact on our health than genes alone. "Your genes load the gun, your environment pulls the trigger."
This can therefore give us hope, so even though you have, for example, cardiovascular disease and cancer in your family it does not mean you will necessarily get it. Every positive change that you make in your environment will help. In Nutritional therapy ww know that what you put into your mouth gets absorbed by your body and literally becomes your cells. It therefore makes sense that by putting real foods into our bodies we will have healthier bodies. But Nutritional Therapy looks further at the whole picture - your diet, your cosmetics, stress, relationships - and aims to improve and optimise your health by suggesting changes that you can make to optimise your wellbeing.
I can work to support and optimise your wellbeing if you have any health issue including, but not limited to:
Infertility
PCOS
Endometriosis
Pregnancy/Postnatal
Child Nutrition
Menopause
Candida
Thyroid
Fatigue
Depression
Obesity/Weight Loss
Eczema
IBS
Crohns
High Blood Pressure....the list goes on.
Consultation
During the
initial consultation
we will go through your medical history and lifestyle, this will last about one hour as we develop a detailed picture of your health.
Prior to the appointment you will be asked to keep a 7-day diet diary to provide a snapshot of your eating habits.
Post consultation
, your personalised nutritional programme, including some lifestyle recommendations, information leaflets, meal suggestions, recipes and supplement recommendations will be emailed to you within 7 days. This will take into account any medications you are currently taking ensuring there is no conflict (Drug-Nutrient interaction).
Once you have received your email we will discuss practicalities for implementing your programme and any concerns you have either through emails, a Skype call or in person (30 minutes) this is included in your initial consultation fee.
​We will make a follow up appointment for around 4-6 weeks time so that we can assess progress and reevaluate your plan where needed, this follow up meeting will take approx 45 minutes.
It is important to be aware that Nutritional Therapy is not simply a diet to follow for a short period, it is a change of habit in your patterns of eating and in lifestyle choices. Therefore to achieve results you need to be prepared to implement the changes over the long term.
Please note advice given is NOT a replacement for seeing your GP and no medication should be changed or stopped without discussing this with your own GP first. I aim to work with your GP to support and optimise your health.
Price
Option 1:
Initial consultation (60-90 mins)
Personalised plan - £60
Option 2:
Initial consultation (60-90 mins)
Personalised plan
1 follow up (approx 30-45 mins) - £80
Follow ups:
All future follow up consultations (approx 30-45 minutes) - £35
Skype appointments must be paid in advance of the call.
The cost of supplements and tests are not included in the above fee.
Supplements
I can offer you 15% off RRP for supplements bought through
Natural Dispensary
. This includes supplements from a variety of good quality leading companies eg Viridian, Cytoplan, Allergy Research, Higher Nature, Wild Nutrition, etc etc
Tests
A full range of functional medicine tests are available including Food Intolerance, Hair Mineral Test, Female Hormonal Profile, Vitamin D, Full Thyroid Profile, Adrenal Stress Profile, Osteoporosis risk, plus many others, please email for a price list.
Location
Consultations are available in my studio in Glasgow Southside or via Skype.
Booking
Book an appointment at the bottom of the page...click
HERE
Me
I am a Registered Nutritional Therapist, a member of BANT and CNHC professional
standards authority
register.
​
DIP NT CNM, MBANT, CNHC, CThA
​
© Enjoy Harmony
Yoga, Massage & Nutritional Therapy in Glasgow
Email: info@enjoyharmony.com
Powered by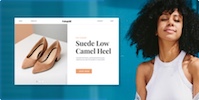 Create your own unique website with customizable templates.