Mantra Circle
7-8PM
2017 - Fridays once a month
By donation
At:
Larynas Light Centre
63 Crowhill Road
Glasgow/Bishopbriggs
G64 1QY
3 minute walk from Bishopbriggs train station and town centre
Mantra Circle - Kirtan - with Laryna
:
www.larynas.co.uk
This will be lead by Laryna but anyone is welcome to lead a chant and encouraged to play the instruments that are available or bring their own.
Meditative Sound/Voice
Mantra is an energised sound or sacred word, sound is the original form of all energy, even the mind has it's own sound pattern as thoughts are composed of words and sounds. While asana are movements for the body; bringing health, vitality, strength and flexibility, mantra is one of the main tools for working the mind, providing wellbeing, focus and healing.
All spiritual traditions use the power of sound.
The mantras that we sing are from various traditions and are used as a means to help to focus the mind, direct the breath, bringing us into a state of meditation, and allowing us to express ourselves. Kirtan is the Yoga of Sound, using the vibration of sound, it helps to deepen our experience of the Yogic state of union of the mind-breath-body.
Even if you don't wish to chant, just sitting or dancing in the vibration and energy will help to take you into a meditative state.
No experience needed, Come along with an open heart and mind and try it.
Please note:
We are NOT affiliated with any group or religion
and do not wish to know your views or beliefs on religion, we have no interest in converting anyone to anything, we just enjoy this practice of singing in a group
.
At:
Larynas Light Centre
63 Crowhill Road
Glasgow/Bishopbriggs
G64 1QY
3 minute walk from Bishopbriggs train station and town centre
Please get in contact if you have any queries.
ABOUT Mantra circle - KIRTAN


"Chanting mantras doesn't make you a Hindu. By chanting, you are not joining a religion or expressing your belief in any religious dogma. The aim is spiritual, not denominational. The power of mantra lies in the vibrations, and these vibrations work on many levels, whether the sayings are pronounced out load or silently, correctly or incorrectly. The benefits of chanting do increase with accurate pronunciation...as well as with better understanding of the meanings, but the simple act of saying a mantra will still bring the mind and heart into alignment with its subtle goal, which is to bring heightened self-awareness and a deeper sense of peace and calm"

Sacred Sound: Discovering the Myth and Meaning of Mantra, Alanna Kaivalya, 2014.
"The research available on singing identifies some key physical benefits. It exercises major muscle groups in the upper body. It is an aerobic activity that improves the efficiency of your cardiovascular system and encourages you to take more oxygen into your body, leading to increased alertness.

Aerobic activity is linked to stress reduction, longevity and better overall health. Improved airflow in the upper respiratory tract is likely to lessen the opportunity for bacteria to flourish there, countering the symptoms of colds and flu. Singing also aids the development of motor control and coordination, and recent studies have shown that it improves neurological functioning.

But the benefits of singing extend beyond the fizzing of synapses and the whizzing of oxygenated blood cells. "There is an increasing appreciation that the way people feel about themselves is going to have an impact on the budgets of the NHS," says Hancox.

"If people are content they are less likely to encounter physical problems." He points out that feeling better through song is not a new discovery. "There is evidence to suggest that in their infirmaries, monks used to sing to each other as part of the healing process. And other cultures use singing constantly as a means to live."

http://www.theguardian.com/lifeandstyle/2008/aug/26/healthandwellbeing.fitness
"The Glorious Yoga Practice of Kirtan

Kirtan is a simple and powerful yoga practice that uses sound as the focus or support to facilitate a state of deep integration. In Indian systems of philosophy, sound is recognized as subtle and all-pervading, Western scientists recognized last century that essentially we are space, filled with vibration. Kirtan then offers a very fast and effective way to facilitate transformation, change our vibration and deepen our experience of yoga. Some participants describe kirtan like 'bathing in sound', refreshing and cleansing the system not just at the superficial level, but right into the core of our cells, literally raising our vibration.

The word kirtan comes from a Sanskrit root 'kirt' meaning to recite, to praise, to glorify. During kirtan we sing in call and response Sanskrit names of the divine, names full of positive energy corresponding to those divine, positive qualities which exist within us. As we sing and call these names, we cultivate those positive, transforming energies, calling forth and unveiling our own inner glory, the energy of our true selves." James Boag.
To read a recent article by James Boag about the Kirtan see:

http://www.jamesboagyoga.com/blog-love-light-transformation.html
"All the senses are involved. The sound engulfs your ears and tongue...you can play cymbals or a small drum, or even clap your hands, so the tactile sense is engaged as well. One can sit meditatively or get up and dance. Kirtan is a full experience.

By chanting, one naturally engages the breath, which is the perfection of pranayama. The mind is brought under control simply by focusing on the sound – the chitta vrittis, to use yogic terminology, are subdued, thus affording even fledgling practitioners true peace. This is because, by chanting, one is essentially glorifying the supreme with carefully passed-down mantras – word-combinations scientifically conceived by the ancients, putting one in direct touch with Divinity. It is the only form of yoga that benefits not only the practitioner but also anyone within earshot.

...One immediately feels good, cleansed, relieved."

http://www.yogaofkirtan.com/Site/Kirtan_Yoga.html

Powered by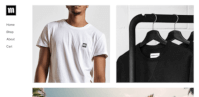 Create your own unique website with customizable templates.