Holistic approach to fertility

Nutrition -
FERTILITY YOGA -
massage - The fertile body method
Body - Mind - Spirit
We can tailor make a programme for you using N
utritional Therapy, Y
oga, Mindfulness, Massage and the Fertile Body Method.
Struggling to conceive can become a stressful and emotional experience for both partners. A listening ear or emotional support can be helpful. Using movement to relax, tune in to, connect with, and open the body can be very powerful, both for reducing stress and dealing with difficult emotions. As stress has a huge impact when you are trying to conceive finding ways to relax are very important. Mind-Body methods can be beneficial whether you are trying to conceive naturally or with medical assistance. It can also be used as an effective adjunct to other treatments you may be receiving.
Nutrition
Food is an essential component of fertility we can offer you nutritional advice geared towards improving your health and helping you to improve the terrain of your body to encourage a healthy conception. Nutrition is the foundation to everything.
Yoga
We use therapeutic and restorative yoga to help you to de-stress and relax. Poses are specifically focused on increasing blood flow and energy to the pelvic organs and heart, to stimulate the reproductive organs and regulate the endocrine (hormonal) system, yoga helps to calm the mind and build 'life force' in the body. Fertility yoga can be done as a personal one-to-one treatment or as a couple treatment. Yoga benefits men in the same way as women: by increasing energy and circulation to their pelvic and reproductive organs, de-stressing and using movement to help with emotional upheaval and demands or disappointments of conception. Some studies suggest that couples who practice yoga together have higher levels of intimacy and trust.
Massage
Massage will help to relax your whole being, taking you out of the stress of trying to conceive and giving your body the time it needs.
The Fertile Body Method
"The Fertile Body Method is a mind body approach to fertility which acknowledges the importance of working with fertility problems in a holistic way.
Hypnosis is potentially a very powerful and effective therapeutic tool and is used in many of the techniques and approaches suggested in the Fertile Body Method.
Hypnosis is a trance state induced through focusing attention on any current internal or external sensory experience; hypnotherapy is the art of utilising this state of absorption to facilitate inner change, which can positively impact on physical wellbeing and fertility." www.thefertilebody.com
You will receive a Journal to record your fertility journey.
The journal
is a way to improve your self understanding and to find which techniques are working for you and when, to keep you motivated and inspired.
Please note: No one can guarantee that you will get pregnant with any method, but as stress is a huge factor causing many issues in the body, it is important to find time to relax and de-stress.
We will work one-to-one, with you and your partner, or mix of these two, so that the sessions can be specifically tailored to you, your needs and your journey.
Price: £40 for one hour appointment.
I am training as a
Birth Educator
through Birth Rocks, so please feel free to ask questions or request a Birth Mentor session. I can provide you with information about birth and labour, help you to find relaxation and coping techniques that will work for you and your partner during labour, helping you to prepare for child birth.
One to one yoga

We will generally work from the core to improve pelvic floor muscles, trying to change habitual holding patterns and tension, finding freedom and lightness within, and allowing the body to heal, protect the adrenals by allowing the body to relax in every movement, and avoiding gripping of the muscles which can reduce the therapeutic benefits. The treatment is based on a somatic internal experience, encouraging you to become aware of your own body to improve health and wellbeing.
Depending on your needs, Treatments may include:
- Warm-ups
- Therapeutic Micro-movements
- Stretching
- Flowing Core Vinyasa
- Scaravelli Yoga Inspired Movement
- Pelvic Floor Toning Exercises
- Restorative Poses
- Mudras & Mantras
- Meditation
We will use breath awareness at the beginning and guided meditation/visualisation at the end of the class to help to relax the body part by part and to connect with the Womb space (Core / Shakti / Hara / Dantian) - the seat of Prana (Qi / Power / Intuition) - strengthening our feminine selves and releasing stress.

​
© Enjoy Harmony
Yoga, Massage & Nutritional Therapy in Glasgow
Phone: 07708044560 Email:
info@enjoyharmony.com
Powered by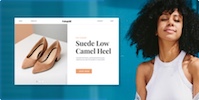 Create your own unique website with customizable templates.