We live in a stressful world with the demands of work and life. Many businesses and community groups are now offering workshops for their employees, clients and volunteers to help with stress and to improve wellbeing.
Enjoy Harmony can provide Yoga, Yoga Nidra, Massage, Nutrition or Stress Relief workshops to your client group or staff. Whether you are planning a one-off session, a group of sessions, a year-long schedule, or a wellbeing day, I can tailor-make workshops to suit your needs.
​
I have experience of working with a variety of client groups including corporate, addiction, domestic abuse, mental health, asylum seekers, refugees, and the elderly.
Yoga Classes
: Specific to your client group, adjusted for different levels of fitness, mobility and trauma-sensitive. I can provide up to 10 yoga mats or for limited mobility/office-yoga we can use chairs.
Massage
: An hour of 15 minute tasters to 1 hour long treatments for individuals.
Nutrition Workshops
: Food choices can have a massive effect on physical and mental health. Workshops can focus on Eating for Stress, Eating to boost Immunity, Eating for health, Feeding your child.
Stress Relief Workshops
: We will cover what is stress and how does it affect us? And provide resources to deal with stress - aromatherapy, food & herbs, music & voice, self-massage, visualisation, mindful movement yoga & breathing techniques.
Stress workshops can be delivered as taster workshops of one hour or longer half-full day sessions.
Handouts can be provided on request.
Yoga Nidra
is the Yoga of Sleep. The body starts to become calm as we are guided to move our attention through the body parts, letting each relax. As we go deeper into this state of relaxation our mind finds stillness. The most easily observable effect of Yoga Nidra practice is the extremely deep relaxation of your nervous system. Yoga Nidra has been clinically shown to be one of the most powerful methods available to achieve this state without the use of chemical agents.
---
Current & Past Projects:
Glasgow Association for Mental Health: Calm, Later Life & BME Later Life, Carers & My Time Projects - Working as a Therapist s

upporting people over 60 with long term chronic illnesses and

therapeutic

respite for carers over 18.
NHS Glasgow - Sandyford Staff Council - Yoga
Queens Cross Housing Association - Relaxation & Stress Relief workshops for service users & staff.
TRAX International Technology Company - Yoga and Massage.
Hutcheson High School - Teen Yoga for stress relief and exams
One-to-one Yoga with adults and children
Glasgow Caledonian University - Yoga for Students provided by the University. Aiming to relieve stress of exams, assignments and Uni life.
Neals Yard Remedies - Yoga Nidra for Insomnia & Stress Relief
EKTA - Drop in group supporting mainly, but not exclusively, Sikh elderly community.​
Circle of Women Yoga Project

- Yoga for women survivors of human rights abuses.

​
Dumbarton District Women's Aid - Yoga in a Women's Aid refuge in the Dumbarton area.
The Red Cross

- unaccompanied asylum seeking minors.
The Govan and Craigton Integration Network - working with female asylum seekers.
Ruby Project - Massage and Yoga for African Women's Group
Rape Crisis Centre - Series of stress relief and breathing workshops for helpline volunteers.
Phoenix Futures - Helping those affected by substance misuse rebuild their lives.
Momentum Scotland Clydebank - who support people through a wide range of rehabilitation: adults with mental health issues, brain injury, physical and learning disabilities, spinal injury, substance abuse.
SAWA - Scottish African Women's Association - Supporting female asylum seekers and refugees.​
Jewish Care Scotland, The Walton Community Care Centre - Drop in group supporting the elderly Jewish Community​
Hindu Temple - Supporting elderly Hindu women.
Contact
If you would like to book a session please contact Rox on Email:
info@enjoyharmony.com
I look forward to working with you.
---
"Yoga practice supports the mind to reach and remain in a state of peace, joy and equanimity. Modern trends show a significant increase in the prevalence of mental health issues among both old and young people from all walks of life. Emotional wellbeing is an indispensable inner resource, which impacts health, relationships and productivity of people. Depression, anxiety, increased suicide rates and adjustment problems are increasing affecting family and social harmony. There is a strong advocacy to the need for "life skills" to help people, irrespective of age and gender, to deal with multiple stresses of life. There is a need to develop and to hone management skills to enhance emotional literacy in order to enable personal and professional functionality.

Yoga, as a holistic health promotive approach is a "life skill strategy" which provides principles and practices to nurture emotional development and management.

Active application-oriented research studies on yoga, focusing on psycho-physiological parameters has indicated strongly the beneficial impact of yoga practices on mood, anxiety, emotional regulation, concentration, subjective well-being, self-concept and self-confidence. Currently, psychiatrists and psychologists are recommending yoga as a viable means of holistic self-management." Source: Krishnamacharya Yoga Mandiram



A documentary about Addiction, Recovery and Yoga:
Powered by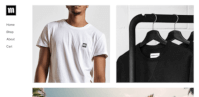 Create your own unique website with customizable templates.