Specialising in Womens Health.
​
Disease is not just a bunch of symptoms, it is a state of being, and is reinforced by what we do in our lives. If our relationship with our environment is harmonious we reflect health. If our lifestyle is not in harmony with our own being, we reflect dis-ease.
Enjoy Harmony: Balancing physical, emotional, mental and spiritual bodies for complete harmony.
​
© Enjoy Harmony
Yoga, Massage & Nutritional Therapy in Glasgow
Email:
info@enjoyharmony.com
© All
photos taken by Rox
© All website content copyright Rokhsaneh Khodayar (Enjoy Harmony)
Powered by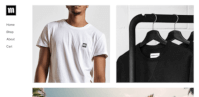 Create your own unique website with customizable templates.